Hyppopy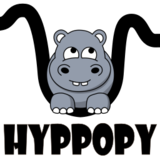 Hyppopy is a Python-based toolbox for blackbox optimization. It attempts to find the best possible solution to a pre-defined objective functions. This can be for example the parameters of simulation or the hyperparameters of a machine learning models. Hyppopy offers a unified and easy-to-use interface to a collection of blackbox optimization solvers backends and algorithms:
Hyperopt
Optunity
Optuna
Bayesian Optimization
Random search
Grid search
The development of Hyppopy is mainly driven by our HAF partners from DKFZ.
Source Code
The source code of Hyppopy is available on GitHub: https://github.com/MIC-DKFZ/Hyppopy/.
Last updated: 15 May 2019